Damascus, SANA – "Syria's Recovered Treasures" exhibition, held by General Directorate for
Antiquities and Museums at Dar al-Assad for Culture and Arts, showcases golden coins, bronze statues and amphorae among 500 other ancient artefacts dating back to different historical eras  from the tenth century BC to the Islamic era.
The exhibition is a joint effort of the Directorate over the past years, in partnership with several institutions and organizations concerned with cultural and archaeological heritage, not to mention the heroism of Syrian soldiers to retrieve the Syrian archaeological pieces which have been damaged and looted by terrorist groups.
In a statement to journalists, Minister of Culture, Mohammed al-Ahmed said that visitors of the exhibition could realize the volume of destruction caused by the terrorist war waged on Syria which mainly targets the country's deep roots and ancient civilization, adding that it conveys a message to the entire world that Syria has succeeded to protect its culture and history and restored large part of its arcahaeological artefacts.
Director General of Museums and Antiquities, Mahmoud Hammoud, told SANA that exhibits were found by the Syrian army and other concerned parties in different areas after being liberated from terrorism, including Deir Ezzor, and the Eastern Ghouta, Wadi Barada (Valley) and al-Doumeir, northeast of Damascus.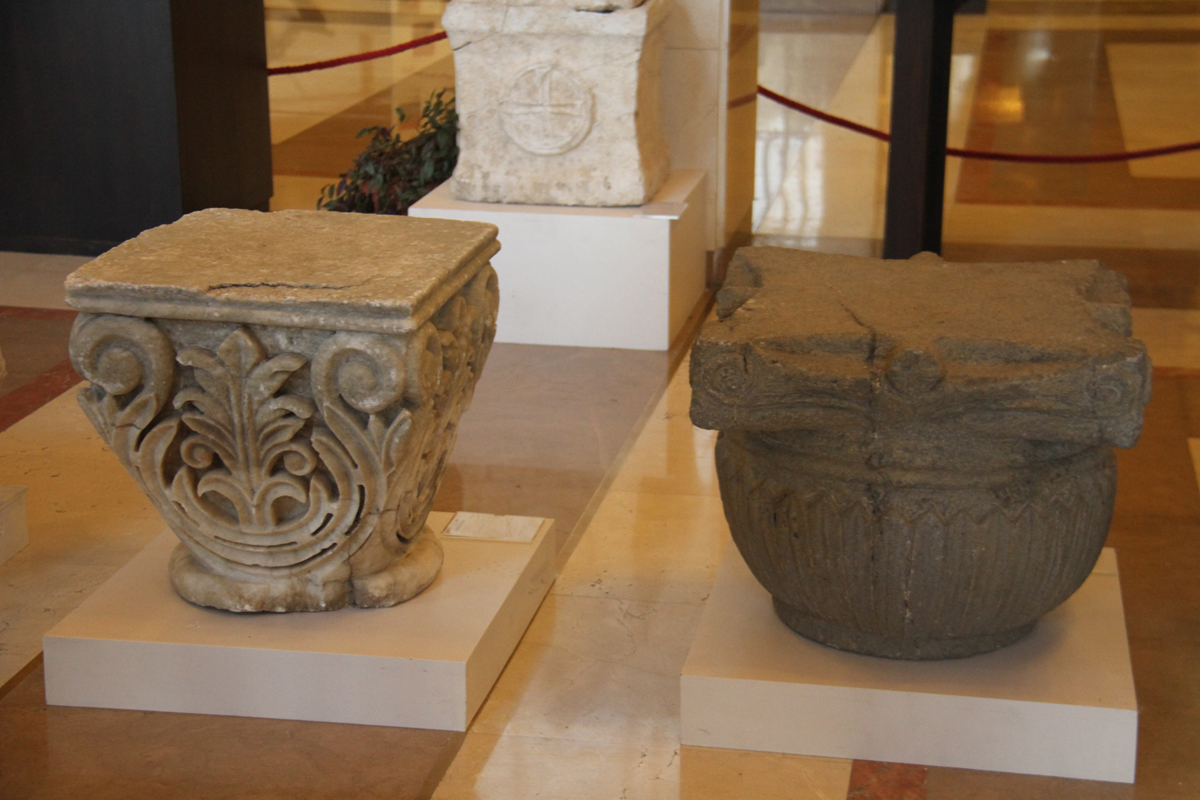 "In total, more than 9,000 pieces have been salvaged; some of which are in good condition while others need to be restored," said Hammoud, adding that the Directorate is training national cadres to rehabilitate Syrian monument and archaeological pieces